🚴 Take the Challenge: Skyline Edition 🚴
Second Annual Challenge: June 17th and 18th, 2022
---
🚨Read the 1st Annual Phoenix:Skyline Report 🚨
2022 EarlyBird Waitlist | Skyline Route | Why | What's Included | Rules | Strava | FAQs | About
---
The Route
We will ride on Skyline Drive. incredible stretch of road that runs through the heart of Shenandoah National Park. We have President Hoover to thank, as he championed the creation of the road seeing as he had a summer home in the region. Construction started in 1931, and now extends a full 105 miles. The speed limit is 35mph and is strictly enforced, making this a super ride-friendly place for an adventure!
Day One: Into The Fire We RIDE
Your ride officially begins once you checked in at the ranger station. Point your trusty steed uphill and get to work on The Gauntlet. The worst part of this day is right here at the beginning. This is a solid 5-mile climb before you get a break, and that repeats for the first 20 miles. You'll enjoy a brief flat section and your first opportunity to rest (Elkwallow Wayside) before you enter the The Sawtooth. This middle section is punctuated with rolling climbs that will challenge your patience and focus. Stop if needed at Big Meadows Wayside before tackling the second half. The climbs will overshadow the descents in The Grind. You can stop at Loft Mountain Wayside but you won't find salvation until you've left Skyline Drive and descended into Waynesboro. Interactive Map.
Day Two: Out Of The Ashes We RISE

Just like the first day, your ride officially begins once you've checked in at the Rockfish Gap Station. Even getting there will be a challenge, and once you're rolling you will find the steep hills and smooth descents of The Crusher sapping your willpower. You can pause at Loft Mountain Wayside to see if you left any mojo from yesterday (likely not). Continue on to Purgatory where tons of work seems to get you nowhere, repeating climb after climb. Big Meadows Wayside will be your only real chance to rest. Push through the flat areas and gather yourself to climb and enter The Anti Newton, where no amount of gravity seems to help you get to the finish faster. Interactive map
---
Why Choose the Challenge?
A PERFECT FIT

You want more than a one-day event but you can't take a full week away from work and family. We get it, so this 2-day format provides a long weekend packed with challenging rides and superior SAG, all in a stunning cycling destination.

A REAL CHALLENGE

Fewer days doesn't mean easy. The two-day Phoenix Challenge takes place on the rolling -- and beautiful -- Skyline Drive. Whether you come to compete, challenge yourself, enjoy the scenery, or all three, you'll go home with a great sense of accomplishment.
STRESS-FREE TRAVEL

Two rides, one direction, and one hotel. We will port your dry clothes bag to the end of Day One so all you have to worry about is riding, exploring nature and bringing friends to ride with!

INSPIRING ATMOSPHERE

Some of the most challenging roads in the US are accessible to the organized and the brave. Don't sit at home and wonder what might have been, pin on a number, ride with and against your friends, test yourself, and enjoy one of cycling's epic landmarks.
---
"I endorse this camp as I've done it 2x before but years ago. You might recognize a younger leaner me in the photos.Those were shot 9 yrs ago. Watch for bears crossing Skyline Drive on high-speed descents!"
~ Dave Campbell, NC
---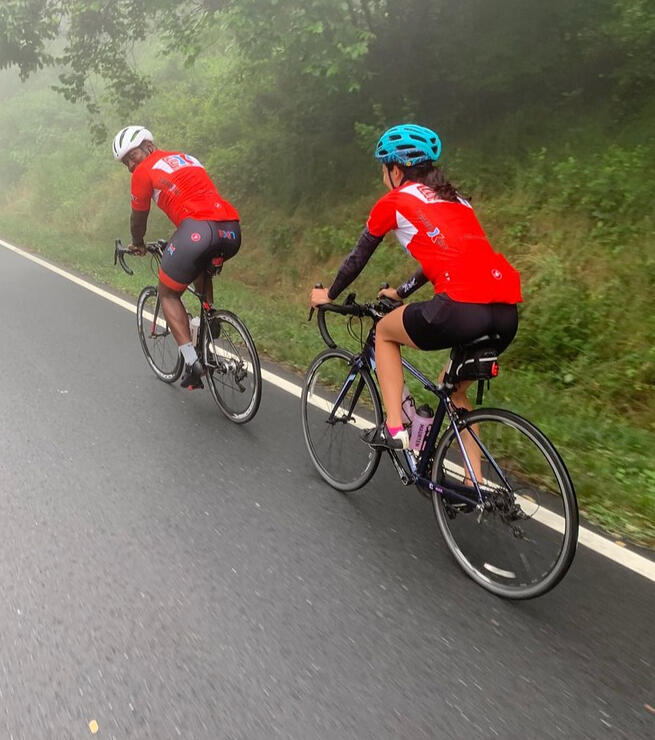 Who Should Take the Phoenix Challenge?
This challenge ride is perfect for the cyclist looking to push their limits in a safe, supported environment. You've ridden a century before, and are a relatively experienced rider. After months of training exclusively indoors and offline, you are looking for a new challenge to jump-start your year.

The ride is challenging by design, but we've got you. From the group mojo of the event to professional level SAG support and multiple stops, you can simply focus on riding. We've even lined up a great event of brews and food in Waynesboro to help you recharge!
Great Seasons Are Built Upon Great Ambitions
Sure, you could do the same old local rides you've been rolling for years. You can ride with the same folks on the same terrain, telling the same jokes. The catch? You'll get the same results.

Break out of the ordinary with our Team and this incredible natural resource of a part that is eminently rideable. There are only 100 slots available for this grand adventure, so spread the word and rally your friends -- we have new stories to create!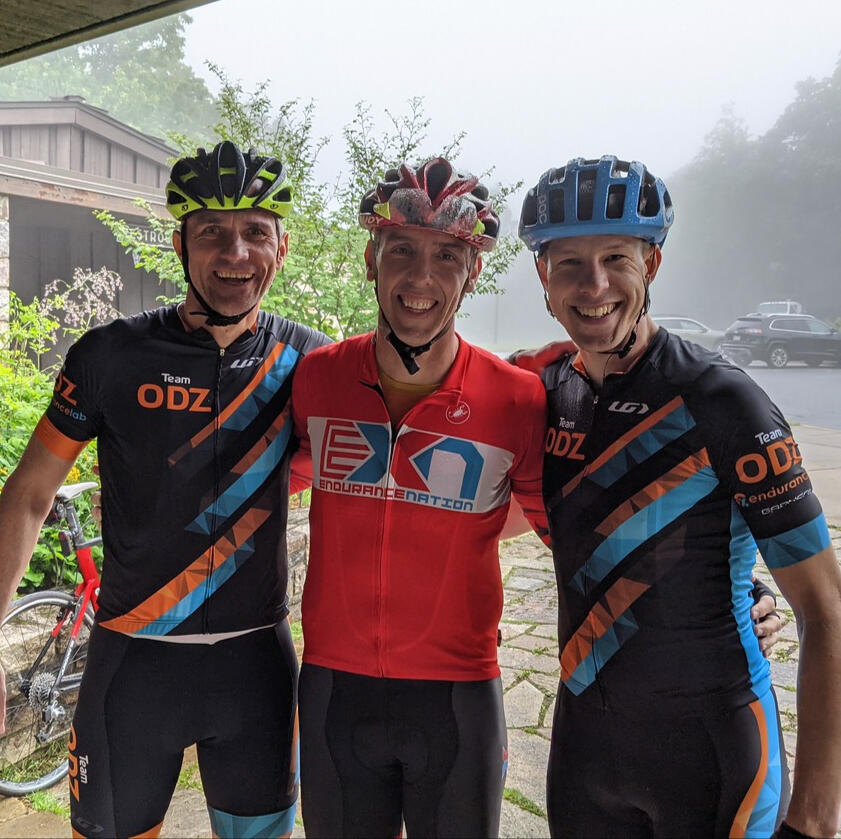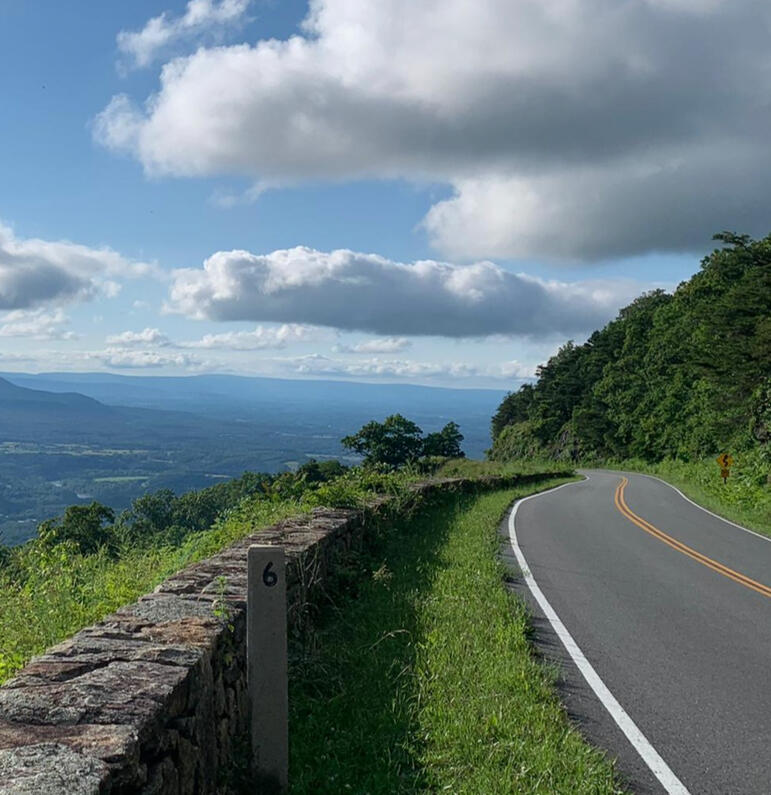 The Phoenix Code
In the spirit of the mythical creature, riders in the Phoenix Challenge are expected to:

Be Resourceful: Be prepared to take care of yourself to stop for additional fuel as needed. In addition to two organized water stops, there are several places along the route where you can grab extra fuel. A good phoenix never flames out too early.

Be Resolute: Not gonna lie. It's going to be a challenging ride. But that's the point -- if it was easy, every one would do it. When the going gets tough, remember that Pain is Weakness leaving your Quads.

Be Respectful: Follow the rules of the road, support your fellow cyclists, be kind to the environment.
---
Registration
This is one of the most challenging cycling routes on the East Coast and if you sign up, you are expected to finish within eight-ish hours after you start. We do not offer sag wagon service to the finish, you must finish on your own except under extreme circumstances (medical emergency). If you do not think you can complete the entire ride on your own, you should not sign up!
Cost: $200
---
What's Included
Well, we created this torture chamber, so there's that. To make things up to you, we have recruited world-class support to make sure you'll have what you need in case of a mechanical emergency.

We've also organized lodging discounts you can choose from. Lodging is recommended unless you prefer to sleep in the fetal position in preparation for Act Two (not recommended).

Support
There is a SAG vehicle that can help with extreme mechanical issues and pre-ride check ups.

Participants are expected to carry cell phones, spare tubes, and tools.
Please be courteous, and aid your fellow participants as needed.
There are two designated water break areas. Participants are encouraged to stop at stores along the route as needed for additional refueling.

The full list of items provided include:

Lodging Discounts in Front Royal and Waynesboro as needed.Massive Quantities Of (Your Own) Blood, Sweat, And TearsTransportation For Your Dry Clothes Bag (1) from Front Royal to WaynesboroEmergency Ride Support2 Designated Water Stops (plus self-serve on the route)2 Pints of refreshing Basic City Beer in WaynesboroFinisher ShirtAdditional Epic SwagRecognition in Phoenix Challenge Hall of Fame
🚨Transportation [1 Way Riders, WAITLIST ONLY] 🚨
Return Transportation for One-Way (Friday Only) Riders

This is currently on a waitlist only. If we have enough riders interested, we will activate the category and charge your card. We will not do this without first notifying you so you can register safely. If you do not have enough people you can either opt into the full ride or never get charged.Transportation from Waynesboro back to the starting point Front Royal for you and your bike is a selection that you will make at registration.Return transportation fees are non-refundable so please make sure you need a ride back to the start prior to purchasing.
🚨 Pending Waitlist for One Way Registration [TBD] 🚨
You will know at registration whether or not you can complete the two-day adventure. Choose wisely.

Please Note: Since we need a minimum of riders to reserve the bus, it's possible we will need to refund your registration if you are not able to "upgrade" to the full ride.

The bus begins loading at 6:00 PM and will depart at approximately 6:30 PM. Bring all your gear, except for your bike, on the bus. Bikes go under the bus, in a blanket (lightly protected). The trip back is approximately 1 1/2 to 2 hours.

Note that there are NO reserved seats on the bus; seats are available on a first-come, first-served basis. You will be given a bus ticket with your registration package that you pick up on the morning of the ride and you must present that ticket to board the bus. The bus will not depart until it is fully loaded.
What's Not Included
$15 entry to Skyline Drive Park (order online, instructions to follow).Dinner in Waynesboro (or excessive beverages).Lodging in either Front Royal or Waynesboro.Sympathy.
---
Rules
All entries are final; no refunds.Entries are not transferable. Please don't ask.The Challenge Ride will be held rain or shine. Normal amounts of rain will not cancel the event.However, in the event of Extreme Weather (such as impassable roads, named storms, or Official Weather Warning), other emergency, or situation beyond the organizers' control, the organizers reserve the right to cancel the event or reschedule it to a date of their convenience. If you cannot attend the rescheduled date, your entry will be forfeited, and a refund will not be issued.Should the event be cancelled for reasons of force majeure, entry fees will not be refunded.Registration Insurance is available on BikeReg at the time of registration.All riders are required to check in prior to the ride, and sign a waiver.This is a ride, not a race.The roads are open to vehicular traffic; all rules of the road must be obeyed. Participants are responsible for their own safetyVA Traffic Laws recommend that riders ride Single File.Lights are required on the front (white) and back (red) for tunnels and low visibility conditions.Helmets are required to be worn at all times participants are on the bikeParticipants should ride in a safe and courteous manner; please stay to the right, except when passing.
---
Strava
Join the WeRideWeRise Strava Club to connect with fellow riders that you'll meet on event weekend. We will be doing regular challenges to help spread the word -- and to get you fit -- we hope you play along!
---
FAQs
Interested in the One Way Option?
We have created a waitlist if you are interested in the one-way option. If we have enough people interested, we will open the category and let you know. It will automatically bill you, but we will not do that before we have contacted you to confirm.

What if 200 miles seems too far?
That's part of the allure of the adventure! We have excellent support, plenty of fuel and your phoenix finish legacy on the line. We got you!

What about safety / COVID?
Our event is complete outside to limit the risk of sustained exposure. Everyone is required to wear face coverings throughout the day when gathering with others. Everyone is encouraged to regularly wash their hands; hand sanitizer will be available at all official stopping points along your ride. Finally, stay home if you are sick. If you contract COVID in between the time you register and the ride, we'll honor your registration for 2022.

What if I miss a SAG stop?
No worries, there are three separate rest stops on Skyline in each direction. You won't go more than 35 miles without the chance to completely refuel as needed! 🍰
---
About
We Ride We Rise is a movement about movement. Our mission is to provide epic experiences for amateur cyclists. We find great, accessible locations that fit our unique two-day model. We partner with local professionals to create an incredible vibe and experience that will last much longer than the fatigue in your legs. Have a great destination in mind? Email us!
---
June 17th and 18th Will Be Epic
Ride 200 miles and climb 20,000 feet in 2 days.
Front Royal, VA to Waynesboro, VA.
And back. 👍